Constructions
Delivering on safety, quality, professionalism and development of our people, members of our team are carefully selected for their skills, reputation and respect within the industry ??? fitting qualifications and skills to projects to ensure we become a integrated extension to the client's project team.
Our growth plan is to broaden our client base both in the private and public sector, is the cornerstone for our continued success. We will do this by maintaining our expertise in commercial and industrial building and continuing to expand our operations within high-end commercial construction and exclusive multi-level developments. Our ability to continuously deliver quality projects with a value-for-money approach, will underpin a prosperous, concrete future.
With safety an integrated process to our planning and implementation of activities it means that we continue to develop a strong safety culture. With a focus on safety excellence it ensures that every employee and contractor has a say, and responsibility to their own safety and that of others.
Our Safety and Risk Management System supports our strong safety culture, and is 3rd Party accredited to AS/NZS4801:2001
With strong leadership and active involvement from senior management, we will continue to develop a positive workplace culture by:
incorporating safety and occupational health management into all aspects of our operations
providing our team members with safety training and awareness while complying with statutory obligations
communicating our safety policy and procedures to all stakeholders effectively
OUR MAJOR PROJECTS
1-GREEN ISLAND RENEWAL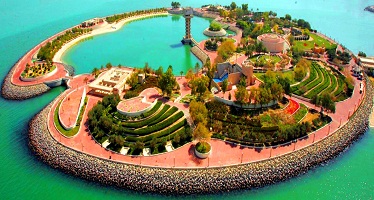 2- MOSQUE MAINTENANCE CONTRACT WITH AWQAF
3- ALAHLY UNITED BANK – JAHRA BRANCH
4- WALID AL MARZOOK MOSQUE – AL KHYRAN
LOW VOLTAGE WORKS
For low voltage works we cooperate with many companies, like:
1-Smart Engineering Company (SAC): https://smarteng-kw.com
2-Honeybell: http://honeybell.info